CSCA Online Program - Aug 2020

All study materials will be emailed to participants including presentations and access instructions for training videos (over 15 hours of videos available on demand online). Participants can study at their own pace and convenience and when ready email ISCEA Global Desk (from which you will receive your study material) to schedule the online exam. Exams are held end of every month (the 30th at a time convenient to you) The exam just requires use of an internet connection and a webcam (during online exam).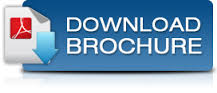 Schedule
Participants will be emailed material by or before 6th of the month. Exams are held on the last Saturday of each month
Practice Exam
Link will be in the email
Final Exam
Last Saturday of each month at 9.00 AM EST/EDT (NewYork Time)
(Calculate your country time zones accordingly)
Price and inclusions
Price = 5,500 USD- Students and Young working professionals under 30 are eligible for discounts under our global Youth Development Program. Please refer to our Scholarship program to apply and get discounts of over 50-80%
Included in the price are: The study material (e-book) and online video access to over 15 hours of training videos as if in a live classroom, the practice exam, final exam, 1 free re-take(if unsuccessful at 1st attempt) and certificate of completion upon succesful passing of the exam from ISCEA USA mailed directly to your doorstep.
Registration Guidelines
People under the age of 30 are highly encouraged to apply for the Ptak Prize scholarships available to them.

If using discount, please sign up only after you apply and receive our scholarship codes.

Registration requires you to be a SCNext member. Please login with your username and password and then you will be able to see the Register button. After clicking on Register , please fill out the simple form to sign up and apply any scholarship codes you receive (if applicable)

Payment can be made online using credit/debit cards or using offline payment (by paying to our local leaders in cash/check). Regardless of form of payment, please ensure if using any discounts you select the appropriate scholarship codes.

Once you confirm, you will get a confirmation email from SCNext events team with a transaction ID. For offline payments, the members payment will be verified with our local team and then registration activated. For online payments, registration is activated immediately by the system

On 6th of the month, please watch your emails closely for our material. You can then commence your studies and schedule your exam
About the course
Supply Chain Areas Covered in the CSCA Workshop & Exam:
Session-01: Supply Chain Overview
Session-02: Strategy
Session-03: Framework for Discussion
Session-04: Fundamental Issues
Session-05: Aggregate Planning
Session-06: Role of Inventory in the Supply Chain
Session-07: Material Requirement Planning
Session-08: Sourcing
Session-09: Purchasing
Session-10: Manufacturing
Session-11: Transportation
Session-13: Sales Order Fulfillment
Session-14: Lean and Continuous Improvement Tools
Session-15: Sustainability
Session-16: Team Dynamics
Contact Details: Any questions please contact our team at This email address is being protected from spambots. You need JavaScript enabled to view it.
Event Properties
| | |
| --- | --- |
| Event Date | 08-29-2020 10:00 am |
| Event End Date | 08-29-2020 12:00 pm |
| Cut off date | 08-15-2020 |
| Individual Price | $550.00 |
| Location | Online |
We are no longer accepting registration for this event