CLSSYB Online Workshop

ISCEA CLSSYB (Certified Lean Six Sigma Yellow Belt Certification) Online Workshop & Exam- 19th April 2014
Time Zone : USA Central Time (CDT)
Workshop: 8 am to 12 pm
Revision and Q&A: 12 pm to 1 pm
Online Exam: 1 pm to 2 pm
Price and inclusions
SCNext Member Price = 250 USD
Online transaction charges = 7.55 USD
Total Price = 257.55 USD
All participants will be sent study material including presentations/notes after signup. The workshop requires only internet connection and participants will be able to take the entire course and exam online.
About the course
The ISCEA Lean Six Sigma Yellow Belt presentation and instruction will provide an overall insight to the techniques of Six Sigma, its metrics, and basic improvement methodologies. As a certified Yellow Belt you will be capable of participating as a core team member or subject matter expert on a project within your company. In addition, Yellow Belts are often responsible for running smaller pro-cess improvement projects using their Six Sigma tools and methodology.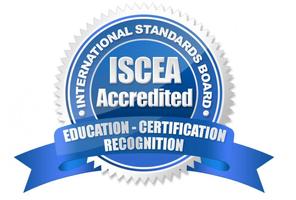 ISCEA CLSSYB will help employees to foster buy-in to the Six Sigma tools, enhance day-to-day workplace activities seeking reduction in cycle-times, improved quality, and less waste. Six Sigma Yellow Belt training provides an introduction to process management and the basic tools of Six Sigma, giving employees a stronger understanding of processes, enabling each individual to provide meaningful assistance in achieving the organization's overall objectives. Yellow Belt certification provides the stepping stones for further Green Belt and Black Belt Certification.
More Details about ISCEA Lean Six Sigma programs: http://www.iscea.net/sixsigma
Learn how to use these important Six Sigma Tools and be able to put them to use right away:
Voice of the Customer

PDCA (Plan, Do, Check, Act)
SIPOC (Suppliers, inputs, process, outputs, customers)
DMAIC (Define, Measure, Analyze, Improve and Control)
RCA (Root Cause Analysis)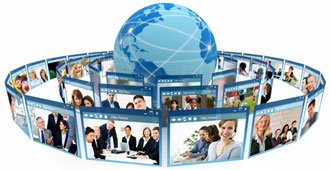 Join the sesisons via PC, Laptop, iPad, iPhone and Android Webinar Apps
CSSYB Program Director:
Erick C. Jones, Ph.D., PE, CSSBB
Dr. Erick Jones is a renowned Six Sigma expert and a Certified Six Sigma Black Belt. He is the current Director of the ISCEA Technical Committee and the former Director of theUniversity of Nebraska's Six Sigma Certification program. In his 14 years of industrial experience, Dr. Jones has consulted and trained employees in manufacturing, aviation, healthcare and IT industries. He was the former site Director of the NSF Industry & University Cooperative Research Consortium for the Center for Excellence in Logistics and Distribution (CELDi). He has published over 83 articles and mentored over 56 students.
Event Properties
| | |
| --- | --- |
| Event Date | 04-19-2014 8:00 am |
| Event End Date | 04-19-2014 2:00 am |
| Individual Price | $257.55 |
| Location | Online |
Please login to register for this event