Why India needs a Supply Chain Talent Pipeline
PUNE: Over the past decade, India has been one of the fastest-growing economies in the world second only after China. India has witnessed tremendous growth not only in the domestic front but also on the export front. For Indian industry, the future is expected to be even better than the recent past and as per most projections, India will be the fastest growing of the world's major economies. The demographic dividend is also in India's favour. Operations within manufacturing and service industry were not considered as white collar jobs in the past and it was a major deterrent in attracting talent.
Unfortunately, this growth has not been facilitated by the Logistics industry, but has happened largely despite it. This impressive growth story would not be sustainable if the Supply Chain sector does not improve its performance and provide credible support to the Indian industry in terms of trained manpower and adopting best global practices according to KPMG India.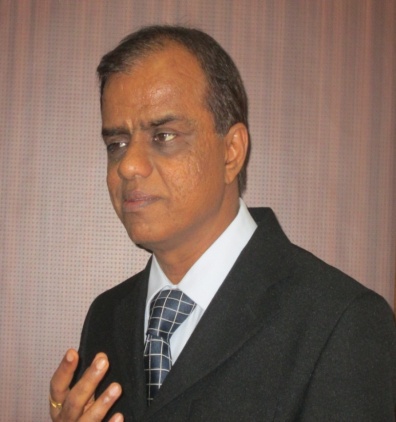 According to a report by National Skill Development Corporation (NSDC), India will need around 28.4 million strong Supply Chain workforce in India's booming Transportation, Logistics, Warehousing and Packaging sector. The sector, which currently employs over 16.74 million employees, is slated to employ more than 28.4 million employees by 2022.
Hence, this sector will have one of the highest incremental human resource requirement of 11.7 million from 2013-2022, across the 24 sectors that have been mapped for assessing incremental human resource requirement in India.
KPMG feels healthy economic growth in India is increasingly supported by robust industrial growth. One of the relatively lesser known but significant sectors that support almost all industrial activity and trade - the logistics sector - is also witnessing this growth as a follow through. However, notwithstanding its importance and size, it has traditionally not been accorded the attention it deserves as a separate sector in itself. It supports and services all sectors including auto, engineering, pharma, food, etc. Make-in-India is the new buzz words that will make industry flourish and create millions of jobs in Operations domain.
The level of inefficiency in logistics activities in the country has been very high across all modes. The evolving business environment is creating a strong demand pull for quality and efficient logistics services. The core issues around enabling infrastructure, regulatory environment and the fragmented nature of the industry are being overcome gradually. The required pace of efficiency and quality improvement will demand rapid development of capabilities of logistics service providers. And with logistics being a service oriented sector, skill development will emerge as a key capability. The spend on logistics in India is pegged at 13~15% of GDP while in developed countries it stands at around 9%+.
| | | |
| --- | --- | --- |
| Country | Logistics Cost / GDP | Share of 3PL in overall Supply Chain |
| China, India | 13-15% | <10% |
| U.S. | 9.9% | 57% |
| Europe | 10% | 30-40% |
| Japan | 11.4% | 80% |
Logistics outsourcing is now as trendy as IT outsourcing and these sunrise sector jobs will also attract eyeballs as Amazon, Flipkart and Alibaba with host of other manufacturing MNCs bringing global best practices to India. However, sourcing of logistics talent will be local.
Just run-of-the-mill engineers and management students cannot fit the new age bill. Supply Chain is an evolutionary and specialised skill-set and B-School students and industry Young Professionals will have to learn new skills for fresh and rewarding roles in the industry. Even graduates from rural areas can become bread winners.
While skill issues exist in varying degrees in all segments of logistics operations, focus should be on those segments where the gaps are not only wide but also widening at a relatively fast pace. The most severe and immediate requirement for skill development is found to be in the road freight and warehousing segments followed by industrial sector.
Taking a deeper look at the work profile in these segments, it is seen that the specific profiles which need to be developed most both in terms of quality and quantity are fleet managers, warehouse managers, loading supervisors, and seafarers.
According to recent report in The Times of India in 2015, rising investment, rapidly evolving regulatory policies, mega-infrastructure projects and several other developments in recent times have driven the Indian logistics markets. Simultaneously, also overcoming infrastructure-related constraints and logistics-centric inefficiency. GST will be a game changer for Indian industry and supply chain in particular. It will require fresh approach from the industry by supporting industry-academia research, training and education. Even industry relevant summer internships, short-term certification, on-job training and live projects can meaningfully contribute to breed a new generation of young professionals by challenging their creativity to resolve and provide quick-fix solutions in the short run.
The 2015 report further states that key growth drivers are the logistics activities which are currently outsourced and growing rapidly at a rate of 52%. Thrust on marquee projects — dedicated Freight & Industrial Corridors like DMIC, JNPT and other port container terminal projects, flourishing minor ports / inland dry-ports, inland waterways are on anvil. Rapid growth in organised retail, e-commerce, QSR, containerisation, etc. will create new opportunities for the youth. With 100 percent FDI through automatic route permitted, FMCG is expected to grow at over 12 percent CAGR during 2010- 2020. Also, the increasing income levels among consumers makes product affordable and provides scope for innovative sustainable and environment friendly packaging. Food and beverage, which contributes 85 percent of total packaging user segments, is one of the biggest driving forces.
Commenting on the 2015 report, Mr. Dilip Chenoy, MD & CEO, NSDC says, "The biggest challenge for the logistics sector is to attract fresh talent. The sector clearly sees poor working conditions and low pay scales in comparison to other career options like marketing, finance and HR because of poor, outdated or non-existent manpower policies. The logistics industry is expected to give a push to Indian economy with emergence of e-commerce, organised retail & Quick Service Restaurants (QSR)." Operations in manufacturing – e-Commerce – Supply Chain to create more and worthwhile jobs with decent pay-packs. Students and young professionals need to acquire newer skills in deploying technologies like RFID / vertical storage to manage the complex supply chains – unique to each industry and product line. Newer management techniques like Demand Driven Planning need global education and best practices support for training Genext.
"With more organised approach towards transport and logistics activities due to emergence of global third-party logistics (3PL) players, the demand for trained employees with specific skill sets is expected to further increase," according to Mr. Chenoy of NSDC.
As per National Sample Survey (NSS) 68th round survey, the districts with maximum employment in the transportation and logistics sector are Mumbai, Kolkata, Hyderabad, Delhi, Bangalore and Ahmedabad on the top of the list. The high growth clusters as identified by NSDC incremental human resource requirement studies are Mumbai, Kolkata, Hyderabad, Ahmedabad and Bangalore, Pune, Surat and Indore.
Industry professionals and academicians must join hands and look at creating job opportunities in this domain with sharp supply chain skills.
Wannabe managers and young professionals with management qualifications / on-job training / global certifications will find great opportunities in supply chain considering phenomenal growth in brick–n-mortar and e-commerce in India. Supply chain education, training and recognition as being done by ISCEA SCNext globally, is finding great credence at B-Schools / industry forums and logistics industry in India too. Emphasis on students and young professionals is paying rich dividends to all constituents of Supply Chain domain.
Nikhil Oswal –SCNext India SkillPRO – The International Supply Chain Education Alliance
This email address is being protected from spambots. You need JavaScript enabled to view it.