Marquee step taken for India Supply Chain training and education in line with Make in India and Foreign trade initiatives
Pune is the industrial epicenter on the trade crescent of India and has attracted many major manufacturing plants-additional investments like Mercedes-Benz, GM, Volkswagen, Jaguar LandRover-TATA, FIAT, John Deere, Navistar, LG, Jabil, SKF, John Deere, Whirlpool, Kimberly Unilever, Bharat Forge, Sandvik & Cummins amongst the top 20. Pune's total GDP was US $ 50 Billion+ p.a. at last count. Foton Motors of China and MARS International are also building massive plants in Pune.
Pune is home to some of the largest IT - ITeS badges including Accenture, Infosys, Wipro, Cognizant, Tech Mahindra, TCS, so also KPO – BPO engineering design centers and service providers. Some of the largest back-offices operating from Pune include Mastercard, MAERSK, Deutsche Bank, Citibank, IBM, etc.
In this backdrop, International Supply Chain Education Alliance and SCNext recently signed an MoU with World Trade Center Pune.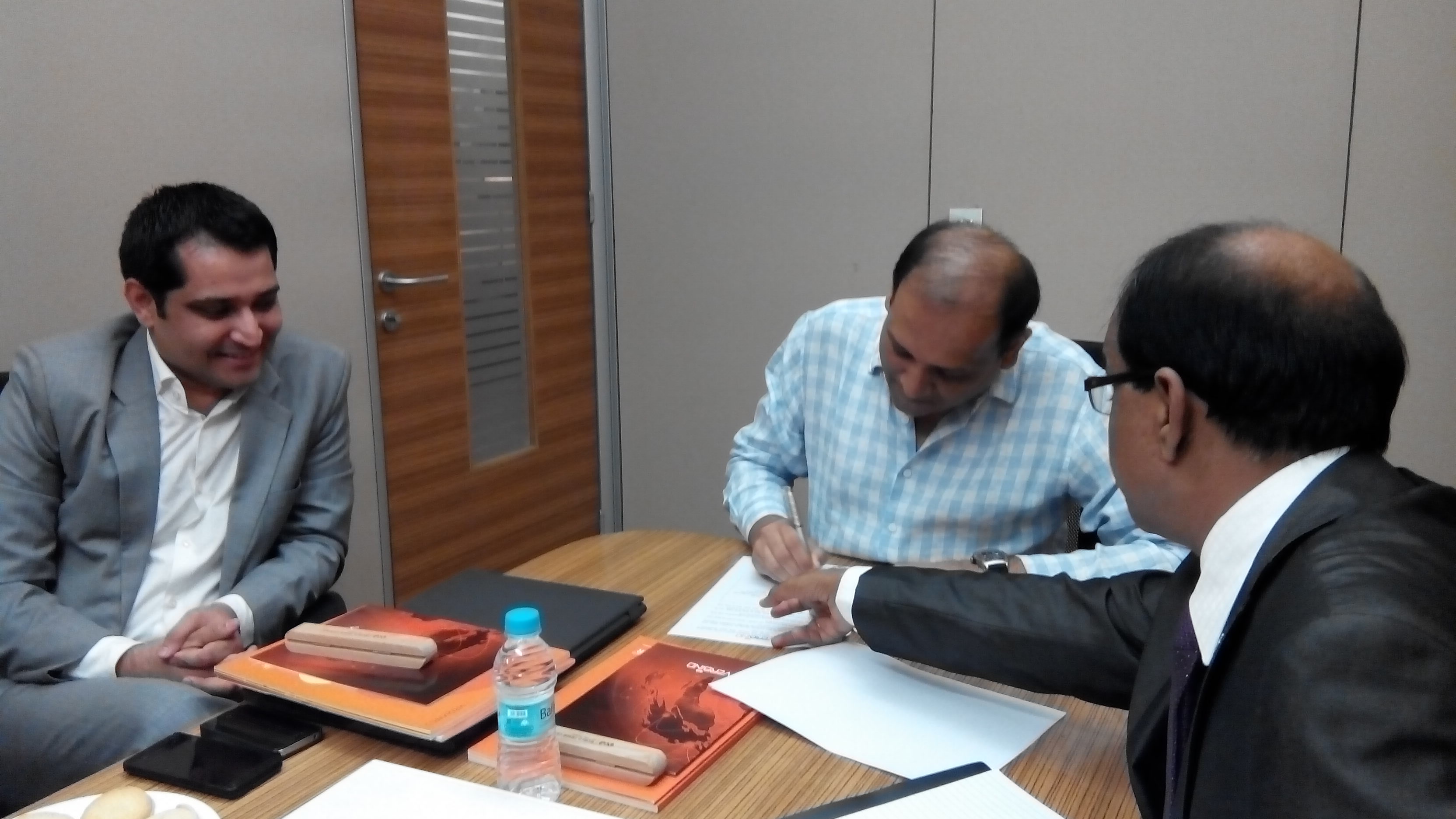 Inset center: Mr Sagar Chordia- Director WTC Pune signing the agreement initiating partnership with SCNext ISCEA in presence of Mr Pankaj Ojha VP WTC Pune (Left)
WTC Pune is a marquee address for international trade facilitation in India and is a part of WTCA USA network of 319+ WTCs around the world in 89+ countries and comprises an elite group consisting of 7.5 million international companies as tenants - members. WTC members globally can access these services seamlessly at all locations. WTC Pune developers' global partners include Yoo, Donald Trump, JW Marriott, Ritz-Carlton, Hilton, Oakwood. Thus WTC Pune already has international flavour to enhance and service India's foreign trade with global destinations.
ISCEA being the developer of internationally recognized certification programs of Certified Supply Chain Analyst (CSCA), Certified Supply Chain Manager (CSCM) and Certified Lean Master (CLM) helps as the MoU supports Total Supply Chain Knowledge through Education, Certification and Recognition. The MoU strikes resonance with the WTCA global perspective on training and education.
Mr. Lalith DeSilva, CEO ISCEA, USA opined that India presents a great opportunities as it spends above 14% of its GDP in Supply Chain and Logistics compared to < 8% achieved by advanced countries. Advanced training in Demand Driven Planning (DDP) is a novel concept finding global acceptance and is relevant to India too, he added.
Mr. Hasnain Millwala, Global President of SCNext- the Young Professionals arm of ISCEA felt that globally trained and multi-skilled manpower will help corporates in India to improve bottom-lines and access global markets competitively and support National Skill Development and Made-in-India initiatives.
Mr. Sagar Chordia, Director World Trade Center Pune emphasized that "Skilling and training manpower to support massive business growth in India is assuming greater significance and MoU with ISCEA is a step in the right direction".
WTC Pune and SCNext ISCEA will soon initiate a series of Business Advisory Clinics and Certification Programs.